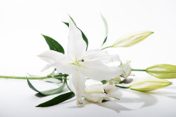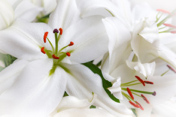 "To mourn a death, to celebrate a life, and to bring comfort to the living"
When we lose someone we love, we want to arrange a funeral service that will be as special and unique as they were. We want to honour their memory through words of tribute and special music that gave your loved one's life meaning and worth.
One of the most beautiful and unique benefits about choosing a celebrant to lead a funeral service is the time we will devote to making the ceremony a perfect tribute to your loved one. As an experienced funeral celebrant, I will spend as much time as needed with you prior to the service, usually within the comfort of your own home, talking about your loved one, listening to your wishes, hearing your stories, your memories and the significance of your grief, so that I can gain a true sense of the person who has died. I will work alongside you and compose a personalised service which is totally unique to any other and will be a celebration of their life.
I conduct funeral services throughout the East Sussex area in a warm and dignified manner, focussing on everything that made your loved one special and unique.  As an independent celebrant, I can offer a traditional religious service with hymns, bible readings and a religious blessing, elements of other faiths or one where religion is not referred to at all.
Family and friends may participate in the service, by means of readings, poems, live music, or personal tributes. I welcome and encourage those who wish to take part, to express their own sentiments and say goodbye in ways that have meaning for themselves and all those present.
Far from being sombre and sad, the ceremonies I create are positive and uplifting because they focus on life and not on death.
---
Testimonials – Celebration of Life
Hi Sue - I just wanted to thank you for a lovely service for my uncle yesterday. Beautifully managed, well edited from quite disparate sources and respectfully delivered with genuine compassion. It made the day so much easier. A credit to the profession.

Thanks again,
Dominic

Sue was the celebrant at a 'Celebration of Life' which I organised in 2011 for a very dear friend of mine. She is a very charming lady and her kindness and compassion comes over clearly when she speaks. I highly recommend Sue as a Celebrant.
Lynda P

Knowing where to start in saying goodbye to someone at such a sad time is really hard. We couldn't have done it without Sue - the Celebration of Life service for my Aunt really brought her character alive and made a difficult day just that, a celebration of a wonderful person. Thank you Sue.
Anne, Eastbourne

'I am writing to thank you so very much for ensuring my mum's funeral service was how our family, and my mum herself, wanted it to be. Your kind welcome to the family and our friends at the crematorium was reassuring and supportive, which promoted a calm and peaceful atmosphere, this continued throughout the service. My mum's uniqueness was captured in eulogy which you wrote and delivered with warmth and respect. It was a splendid and uplifting tribute and I appreciate your wonderful and personal care.'
Maxine


Dear Sue, I would like to say thank you for the wonderful Eulogy today for my Dad. You listened so carefully to what we said, translated that so wonderfully into words and then spoke it so well. We were very pleased with the service, which was a lovely tribute to my Dad and made it a day I will remember with good memories as a celebration of my Dad's life, shared by all his close family.
Philip

Dear Sue, I know that Philip has written an email to you thanking you but myself and Mum just wanted to personally thank you also for Dad's funeral service, for what you did and the eulogy you wrote for him. I know that Dad would have approved of everything. So while it was a sad day for us you helped to make it a memorable occasion and one that celebrated Dad's life and what he meant to us all. We really appreciate what you did.
With best wishes, Keith & Irene (Mum).

Dear Sue, Many thanks for leading the ceremony so well and for your kind words. It was a pleasure working with you and I am glad you were our celebrant. I am sure dad would have liked you too!
All the best Andrew

Dear Sue, I just want to say Thank You for the lovely service you held on Friday. I found it quite hard, as it was actually then that I realised that it was the end for me and my Aunt. But your lovely words made it so comforting. I really appreciate everything you did for me, and my Favourite Aunt.
Kind regards, Gillian.


Dear Sue, On behalf of the family, we are writing to thank you sincerely for leading such a perfect service for Marjorie yesterday. You managed to balance heartfelt words with a sense that you were holding us all with your strength. Thank you again.
Best wishes, Jan and Peter

Dear Sue, A massive thank you, from my children and I, for the most beautiful readings, and blessing you provided for my husband Trevor on Wednesday 20th. Everyone said how very touching and emotional it all was. It was professionally conducted, yet it had warmth and good feelings coming from the way you spoke. Thank you once again,
From Genevieve, Debbie, Steve, and Wayne.xxxx

Dear Sue, Thank you so much for all your efforts on our behalf yesterday. It was really quite special. You made a very sad occasion more bearable. Kind regards
Chris

Dear Sue, We just all wanted to say thank you for officiating at Pam's funeral on Monday. Even though there were only a few mourners there, everyone said how peaceful it was and commented on your lovely reading of the eulogy and poem. Thank you for your help.
Hazel